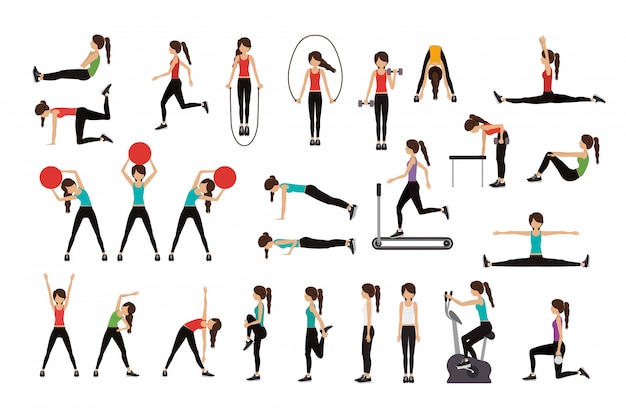 I generally eat healthy and stay hydrated. I have been in denial for so many years about the benefits of exercise that I have experienced first hand! First hand but inconsistently.
It feels so good when I move my body, just like when I do things instead of thinking about doing them. I love the feeling of having been so busy that I have been on my feet for an extended period of time. I like seeing that 10K, 15K step count a shocking 25K at times. The rest after that is so amazing and my mood is balanced for days. I would like to think that exercise is worth it.
The difference is, I have not been a fan of deliberate exercise all my life, it's something I do just to get myself away from the cliff of changing my jean size. This shouldn't be the case, I am smarter than that. I don't think I only speak for myself when I say, maybe a farm lifestyle of growing your own food, taking care of livestock, cutting grass, harvesting and any chore seems to be much better than deliberately making the decision to run. I know it can be refreshing once you are done but hey! . Most people would rather be doing something as they move, moving closer to a goal or cleaning their homes. I write this while I am about to fill in paperwork to join the gym, I haven't joined since 2016. I will go to the gym because the modern lifestyle gives me no other choice. I will go on walks and jogs. Keeping my small apartment clean isn't much exercise the steps usually come from lab work or the chore when I am back to my rural home. It's not that I haven't found something I love doing, I have tried different types of exercises, I just need to believe that it is a productive use of my time. I will do it this year, I will go to the gym weekly.
Let us exercise to improve our lives. I would love to say I have a specific fitness goal but I have an important mental goal and that is to be more disciplined and spend more time working on myself. This will benefit me and others around me. I am a big fan of taking responsibility for my life and so are my readers.
I have seen amazing posts from people about this year and their goals. My goal is to move more! I find it funny that I will be seated at this desk for 3 more hours but any chance I get I will get up and move.
My readers and fellow bloggers are so inspiring, I didn't have any goals for the year and now I have made my first one, thanks to you.
Thank you for reading.